Your Trusted West Virginia Personal Injury Lawyer

Why Choose TKC Law For Your Personal Injury Case?
Every minute, at least two people get involved in a personal injury. While some injuries are negligible, others can wreak havoc. When you are left with injuries after an accident, it does not take long medical bills to pile up as well as the lost wages, mental trauma, and pain that will follow the incident. When accidents cause injuries, you should contact TKC Law. Here in West Virginia personal injury lawyer like ours can ensure your peace of mind and can guide you to financial recovery.
With just one phone call to the personal injury law office at TKC Law, you can lessen the financial burden you are now subjected to. While you focus on recovering, our West Virginia personal injury attorneys will focus on your case. Whether it is a minor injury or a monumental one, our skilled team of lawyers will be there. To help build your case, we employ outside resources and third-party experts in certain severe instances.
Rest assured that our team is experienced in handling complex cases. If you or anyone close to you have suffered major injuries, there is a lot our team of attorneys can do to ease your situation. Everyone at our law firm is dedicated to fighting for the injured in the West Virginia community. Find us on super lawyers or connect with us without further ado and allow our West Virginia personal injury attorneys to use our legal knowledge to help you or a loved one.
Free Case Consultation
Fill out the form below to receive your Free Case Consultation. We will be in contact within 24 hours of your submission.
At TKC Law Firm You Come First
Get more information about how we can handle your case.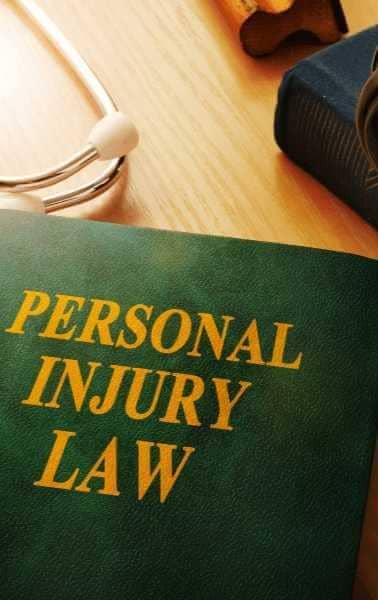 West Virginia Personal Injury Attorneys That Work For You!
With our dedicated services, our personal injury attorneys in West Virginia have built a name for TKC Law. When you work with us, your case will be in good hands. When you work with us, you can count on us to have your back with clear and straightforward communication and a myriad of comprehensive services.
Any type of accident can turn your life upside down overnight. There is little doubt that not being stressed can accelerate your healing after a devastating accident. The best part about hiring our West Virginia personal injury lawyer is that you can fight back for your rights instead of just accepting your losses. We are dedicated to representing anyone who has been injured due to many different circumstances.
Every personal injury lawyer in West Virginia who works for TKC Law handles a wide range of personal injuries that include, but are not limited to, the following:
Slip-and-fall accident
Motor vehicle accident
Animal attack
Surgical error or another medical mistake
Have you been in an accident? Collaborate with the high-caliber legal counsel of our personal injury lawyer in West Virginia. We are well-versed in financial and logistical resources to go through the facts and develop arguments on your behalf to boost your case.
Our lawyers will stick to you from start to end, providing you with one-on-one guidance. A catastrophic accident needs immediate medical and legal attention. Get your case started without any further delay by phone or video conferencing – our personal injury attorneys in West Virginia are waiting to hear from you.
Your Trusted West Virginia Personal Injury Lawyer
The most commendable part of our legal system is that it allows victims of other's negligence to make the negligent parties responsible for the accident. When you are a victim of another's human negligence, you are entitled to the following:
Recovery of medical care and therapy costs, including medical equipment and necessary accommodations for your temporary or long-term disability.
Replacement of lost wages.
Here is why you should hire our West Virginia personal injury lawyer?
Our attorneys are well-versed with insurance companies law.
If you have our lawyers by your side, your insurance company will take your claim more seriously.
We can fight aggressively to protect your rights.
You can take your claim to court with our skilled legal assistance by your side.
Our West Virginia personal injury attorney are familiar with all the legalities associated with personal injury.
Legal proceedings can be complex, but our legal team can guide and explain every step to you, helping you get a better grasp of your case.
We can help you determine how much your claim is worth.
Our lawyers have access to additional resources and contacts to help your case when input from witnesses becomes essential.
Court representation comes in handy with our Morgantown personal injury lawyer.
We keep our attention focused on details, especially on what matters the most in your case.
Our lawyers have been defending West Virginia for years now, so we have the necessary experience to add value to every case we take up.
Every WV personal injury lawyer under our banner handles every case with the highest standards of confidentiality.
As every case and situation is different, we try to give you personalized solutions.
Our lawyers can analyze your case and advise you when you file for a suit and when to settle.
We will do all the hard work, including paperwork and fine printing.
Each personal injury lawyer in West Virginia is trained to expedite your personal injury claim.
We have the patience to hear you out. Do you have a question? Send us an email or give us a call – we will be glad to clear your queries.
Our lawyers keep their clients updated.
As we have been serving the law industry for years, we are able to build a connection with judges, local courts, and probation officers. These resources can benefit any case.
Whether you're in Charleston WV or anywhere else in the state, you have nothing to lose but a whole lot to gain when you hire legal professionals like our Morgantown personal injury lawyer.
Hear It From Our Clients
The Stories That Matter
Reliable Personal Injury Attorneys In West Virginia
Under our banner, every West Virginia personal injury attorney upholds the highest standards of dedication, efficiency, and zeal to fight for you. We take pride in offering unprecedented commitment and a wide array of legal services in West Virginia.
Our west law firm comes with the promise of providing you with informative consultations. We know there is a lot on your plate right now, so allow us to share the burden. Schedule a meeting with us today!
Our West Virginia personal injury lawyers take up personal injury cases on a contingency basis. Time is crucial- do not waste it hesitating. Pick up your phone and dial our number for a free consultation. We are ready to start your case promptly.
Frequently Asked Questions